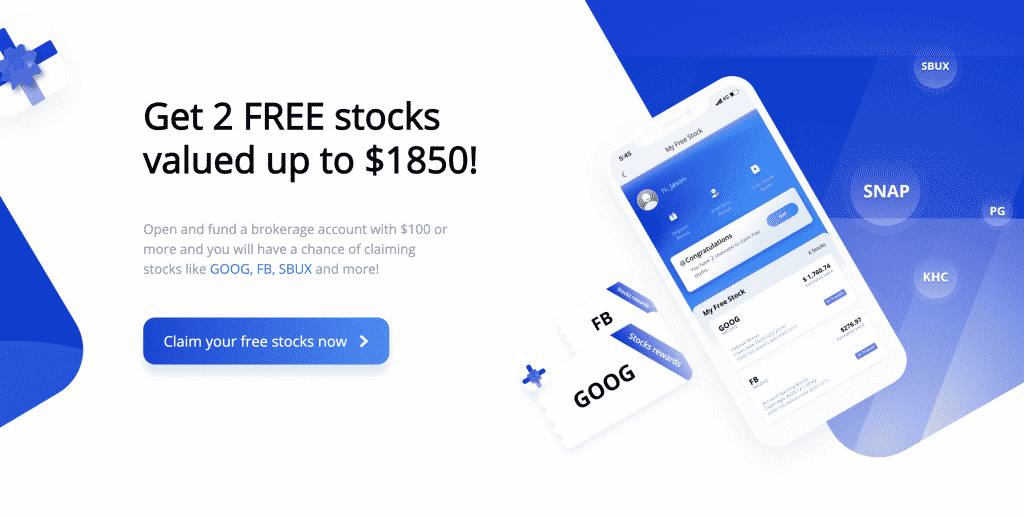 Get 2 Free Stocks on WeBull (up to $1800) and Free Stock on Robinhood (up to $250) – When you open and fund new accounts with the above links.
Webull is the new King in town, right now they are offering 2 stocks when you . The Mobile/Desktop apps might not be as user friendly as Robinhood but they sure beat Robinhood when it comes to features. Extended trading is better than Robinhood with hours starting from 4am to 8pm. Level 2 trading can be earned by just finishing a few tasks. Extensive educational material to help you get started. The best feature is the ability to see option charts for a particular option, giving you its history, something seriously lacking on Robinhood. The stock quotes also seem to be faster than Robinhood and desktop platform is extensive and is far superior than Robinhood when it comes to day traders. Charts are more intuitive, allowing drawings and indicators. If you rely on those tools then WeBull is a great platform to be on. Checkout the snapshot below of the killer desktop app they have. It takes some time to get used to but its worth it.
Verdict: WeBull definitely has more features but might not be as user friendly as Robinhood. It will definitely give Robinhood run for its money.